Innovative Wine Production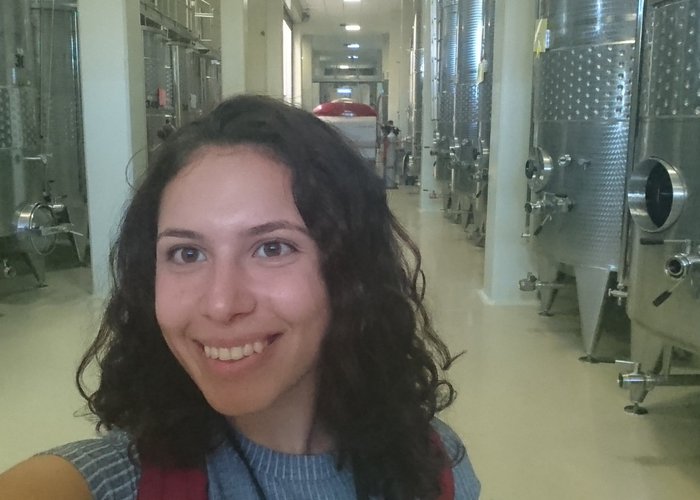 I visited Urla Wine Production Facilities, An innovative wine facility that can produce its own energy up to 95%. # Hack'nbreak #SolarEnergy
In the winery, which uses natural gravity force flow technique, the processed grapes are automatically poured into stainless steel and oak tanks with the effect of gravity power. Wine also flows to French oak barrels with the same method of gravity. Thus, since the pump is not used, the wines are not traumatized and they lose nothing from their unique delicate flavors and flavors.
Thanks to the technically superior, different types of tanks (Ganimede, horizontal, oak, etc.) available in the winery, various trials and tests can be carried out during the production phase, making it possible to produce different and best results for each wine in its production. In this way, successful results are obtained in terms of product quality. Considering the architectural structure, the fact that gravity is used for the product flow and the fermentation and storage areas of the enterprise are underground provide a significant energy saving.
Another of the most important factors for wines to reach high quality is the presence of a technically highly equipped and advanced laboratory unit. Each tank is constantly traceable and monitoring. Apart from controlling closely, it could be done via cloud system. Thus, all the developments in each tank can be recorded in seconds.