Mutlu Battery Industry Co.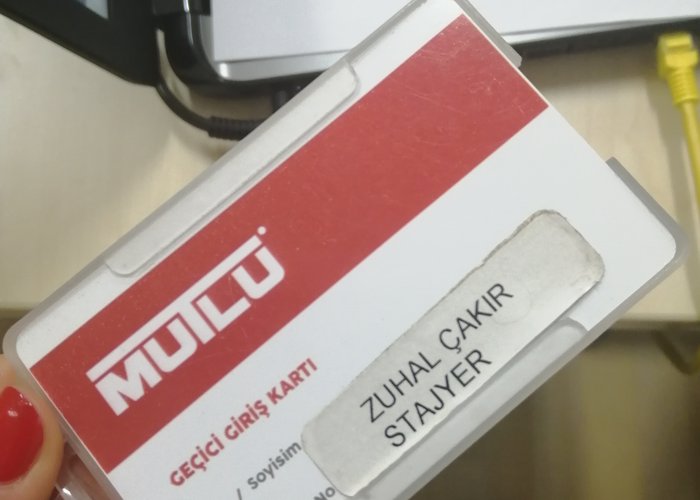 I completed my 20-days summer training at Mutlu Akü ve Malzemeleri A.Ş. which is a member of Metair Investments Limited. Metair is a company managing an international portfolio of companies that manufacture and supply automotive components, and energy storage solutions for local and export automotive and industrial markets. It operates through two segments: energy storage and automotive components. The energy storage segment manufactures batteries for use in the automotive, telecoms, utility, mining, retail and materials/ products handling sectors. The automotive components include original equipment (OE) components used in the assembly of new vehicles by original equipment manufacturers (OEMs), as well as spare parts and other products used in the automotive aftermarket. Its manufacturing locations include South Africa, Romania, and Turkey and it exports products directly from these locations into Africa, Middle East, Russia, and Europe.
Established in 1945 Kartal/Istanbul, Mutlu Incorporated started its commercial activities with imports and exports, strengthening them with battery manufacturing in 1955. Over the years it has gained an advantage against its competitors in national and international markets thanks to its additional investments and production based on quality and has become the biggest battery manufacturer of Turkey and the Middle East. At 1964 Mutlu started to the production of accumulators for stationary units and tow trucks also at the same year production of motorcycle accumulator begun. At 1980 PVC separator and low-maintenance requiring plastic accumulator production started which reduced costs. At the following year 1986 and 1987, Mutlu began to the production of Transparent Stationery Unit Accumulators (OPzS) and production of the maintenance-free plastic accumulator. Minitruck accumulator production began in 1990.
At 1996 Mutlu Battery moved to its current facilities at Tuzla-Tepeören. Its modern facilities established on an area of 206000m2 which has 55000m2 closed area, and capable of meeting the increasing levels of demand. Having a production capacity of 6 million batteries today, Mutlu's facility has attained the world standards thanks to the technological investments over the years. In addition to batteries, Red Lead and Litharge materials derived from the lead that are among the important raw materials of crystal, glass, paint and ceramic industries are also manufactured at Mutlu.
Operating in association with Mutlu Holding, Mutlu Akü ve Malzemeleri Sanayii A.Ş. is the driving force that adds dynamism to the group in addition to being the first company of the group. The other affiliated companies of Mutlu Holding, Mutlu Plastic Incorporated and Turker Melting and Refined Industry Limited which is a waste battery recovery plant are in operation in Kutahya-Gediz. At the end of 2013, Mutlu Battery joined the Metair Group in order to consolidate its position in the world's battery sector.
Mutlu Akü ve Malzemeleri Sanayii A.Ş. constitutes conventional and industrial battery production. Hence the sector it is in is Automotive and OEM industry. The main families of products manufactured in Mutlu Battery are the following:
• Starter Batteries
• Automotive
▪ SFB: Flooded Type Battery
▪ EFB: Start-Stop High-Quality Flooded Battery
▪ AGM: High-quality VRLA (Valve Regulated Lead Acid Battery) type battery with Start-Stop
• Commercial
▪ SFB: Superior Flooded Battery
• Leisure
▪ SFB Marine: Flooded Battery for marine and special purposes
▪ EFB Full Energy: Solar Batteries
▪ Gel: Mutlu Valve Regulated Lead Acid (VRLA) batteries contain gel electrolytes which are accepted to be the cutting edge lead-acid battery technology
• Industrial Batteries
• VRLA technology
▪ AGM
▪ Gel
Main Customers of Mutlu Akü are the following:
• A. ISUZU • KARSAN • TELEKOM
• FIAT TOFAS • OTOKAR • TURKCELL
• FORD OTOSAN • RENAULT • VODOFONE
• HONDA • TEMSA • TCDD
• MERCEDES • TOYOTA • TCK
Plate Production Processes
A) Expanded Plate Preparation
Pure Lead treated at Refinery is checked prior to its use. If it satisfies compound requirements then it is eligible to use for grid preparation. The Lead is transferred from Lead Storage Yard to Properzi Machine. Properzi Machine (Continuous Properzi) manufactures "Properzi Strip" which is narrow compared to strips manufactured by other machines in the factory. Then the manufactured strip is subjected to thickness and width tests. The Properzi strip is rolled to be used for grid preparation.
There are 2 Cominco and 1 Sovema machines in the factory that can manufacture grids using Properzi Strip. Both machines basically employ the same procedure but in different ways. Each expands Properzi Strip but Sovema Performer expands strip from edges to middle and cuts the unexpanded region in the middle after expansion while Cominco Machines cut middle region first and separate 2 Properzi Strip to 2 narrow strips and then expands both sides. The expansion